Er komt een bui aan
2021
An art installation with the use of flowers. Exhibited during the degree show of Willem de Kooning academy 2021.

Nothing lasts forever. Certainly not these flowers. This work will only exist for this exhibition. Er komt bui aan (translates as: a storm is coming) address the transience and the fragility of my material, and thus that of life.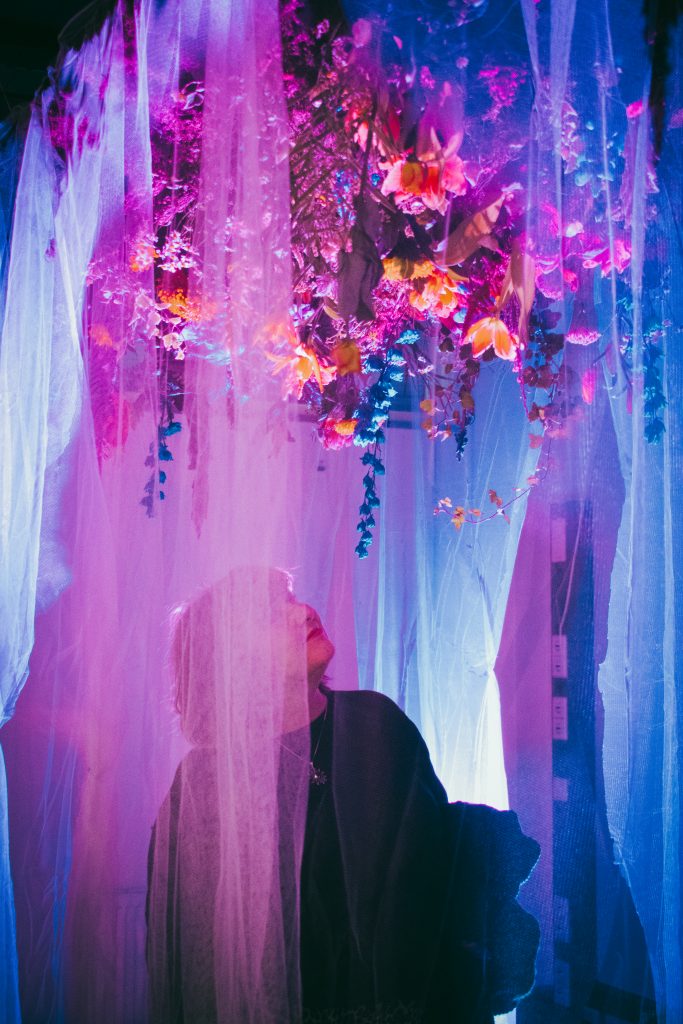 The language of flowers has existed for centuries: going from biblical stories about forbidden fruits to narcissistic narcissuses and holy, yet sensual, lilies. The impact flowers have on our global, cultural, and historical experience is immense. They play not only a part in the geographic landscapes. In our history and our art; but also in traditions, myths, and folklore.

One could assume, that we pick flowers and arrange these in a vase so we can watch them decay. In some way, this has become a manner to show and notice the fleeting of time. Fresh flowers symbolize beauty and decay at the same time.