The Year in Which I Lost My Mother
2022
I presented my research about my new-found scenographic working methods, by performing in a theatre setting at HKU. The presentation presented my growth during the course, but also gave an intimate insight in the year in 'which I lost my mother'.

Text of this presentation are presented in this post. Videos of experiments mentioned, can be seen on the following (separate) pages:


"I used my artistic tools to create meaningful moments in which I illustrated and acted on all the goodbyes we as a family felt every day. One of these moments I shared with my dad. I did the same walk with the class a week after. I noticed that grief is not always a person. Grief is also about time. Time fleeting, memories fading, and flowers welting. 

I have made almost all of you part of my writing. I wrote about trauma and asked you to play it out for me. I experimented by twisting my own story so it would fit an experience or feeling I could share. I often felt stuck in two places at the same time. But instead of running away from it. I tried to embrace it by not making you, as my spectators, passive observers of my story. I asked you to lay in the grass in Terschelling and watch the sky, I asked you to tell me the last time you cried, I asked you to play like little children on the playground, I massaged your hands with lavender oil and together we celebrated the end of the harvest and said goodbye to a building waiting to be demolished. Goodbye to its beams, goodbye to its wood, goodbye to its glass and structure. I often asked you to contemplate the here and now. Especially since I, myself, felt so stuck. Stuck in a time I longed to be over. But also a time in which I wanted to - very consciously - take in every second".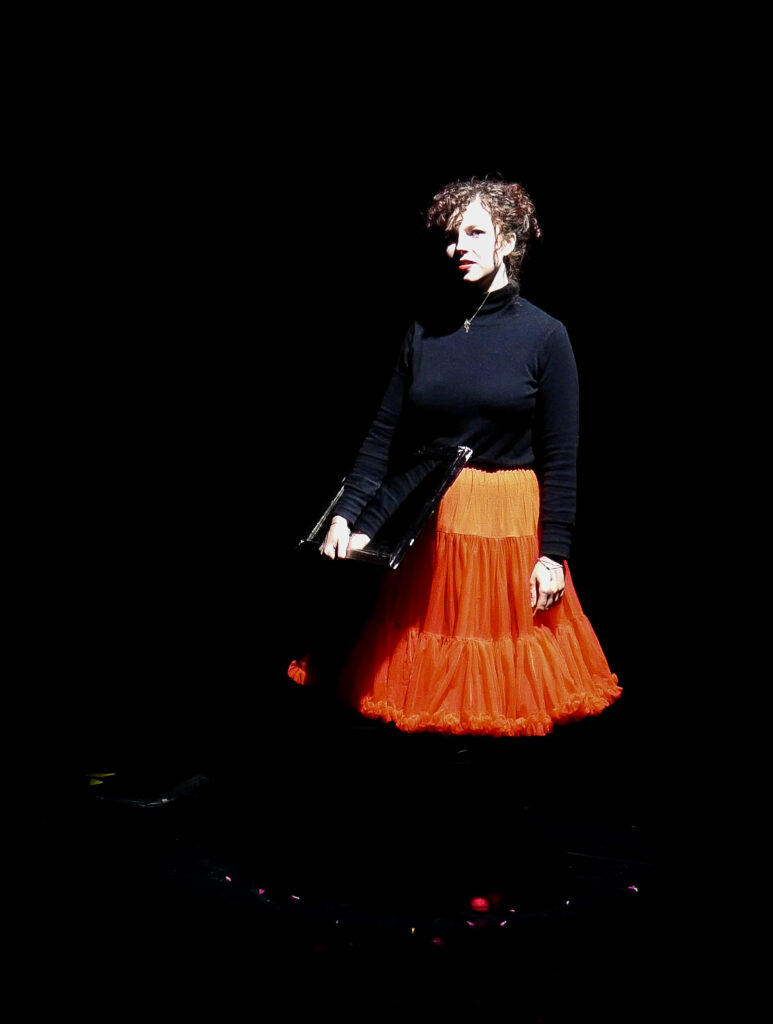 "I don't want to make any of you, my audience, feel sorry for me. I don't want to make something as an artist that makes you feel bad. I would never ask you to imagine how it would feel if your own mother would die. Especially since I know not every one of you still has both their parents or any at all. 

But what I did notice is that the more honest and detailed I am. The more space I give you, my spectators, to wander off and connect my story to your own. It sounds wrong. But it is not. I learned this semester, that stories make us feel connected. Even if they are not our own. The universal emotions and feelings are hidden between the lines. A lingering of melancholy and love. An embodied memory waiting to be triggered again. Triggered by that one small, little specific thing I accidentally did as a maker".