Bouquet
2020, 2021

'Bouquet' is inspired by my new found passion for flowers. In the summer of 2020, I started my job as a florist. Learning the techniques of my co-workers, I started to notice the way their hands shape the flowers and leaves; softly caressing, manipulating, and changing the shape and way the flowers rise and fall in the palm of their hands. Making bouquets, an art that won't even last a week.


Material: Epoxy resin and dried flowers.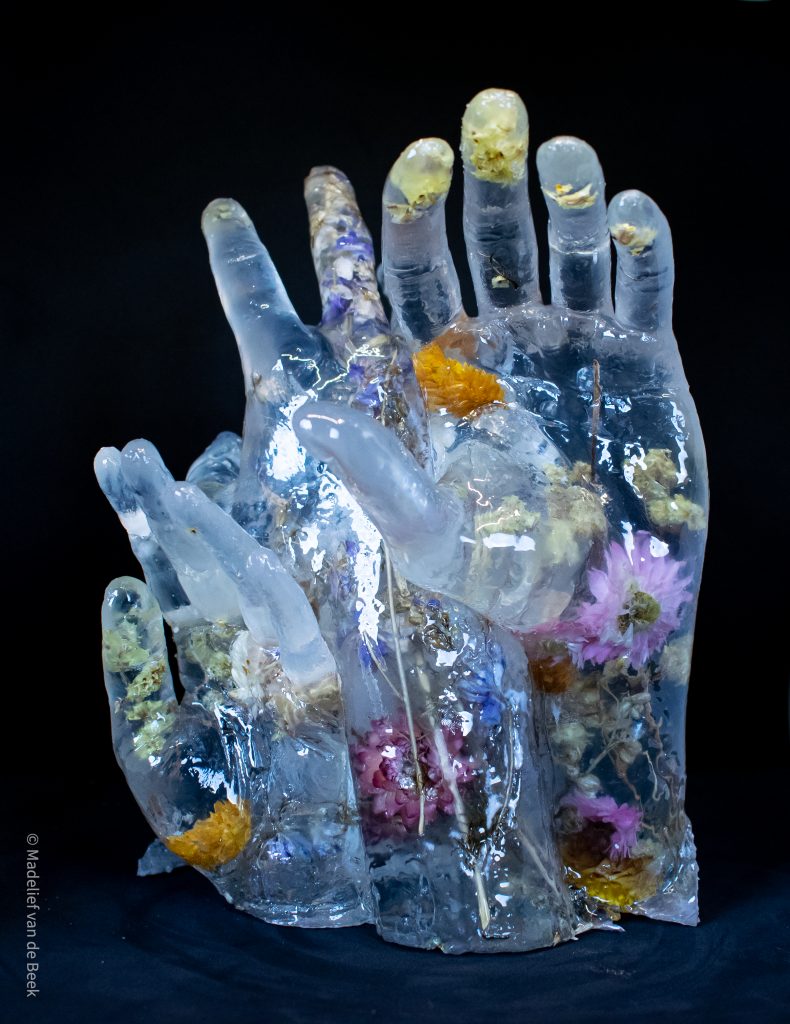 "During the 17th century, flowers attained a new aesthetic significance: The flower bouquet was stylised as an art form of the ephemeral […] Fresh flowers symbolised beauty and decay at the same time. Cut flowers were considered to be the emblem of vitality and the sign for the fleetingness of time"

(Eichhammer, Barbara in sisterMAG No. 47)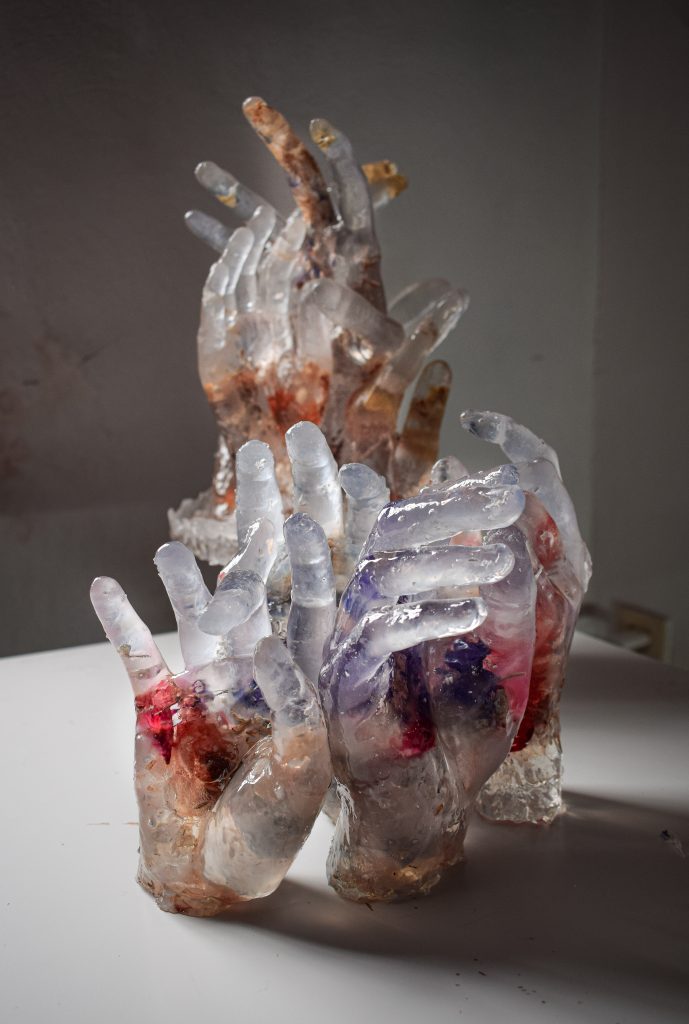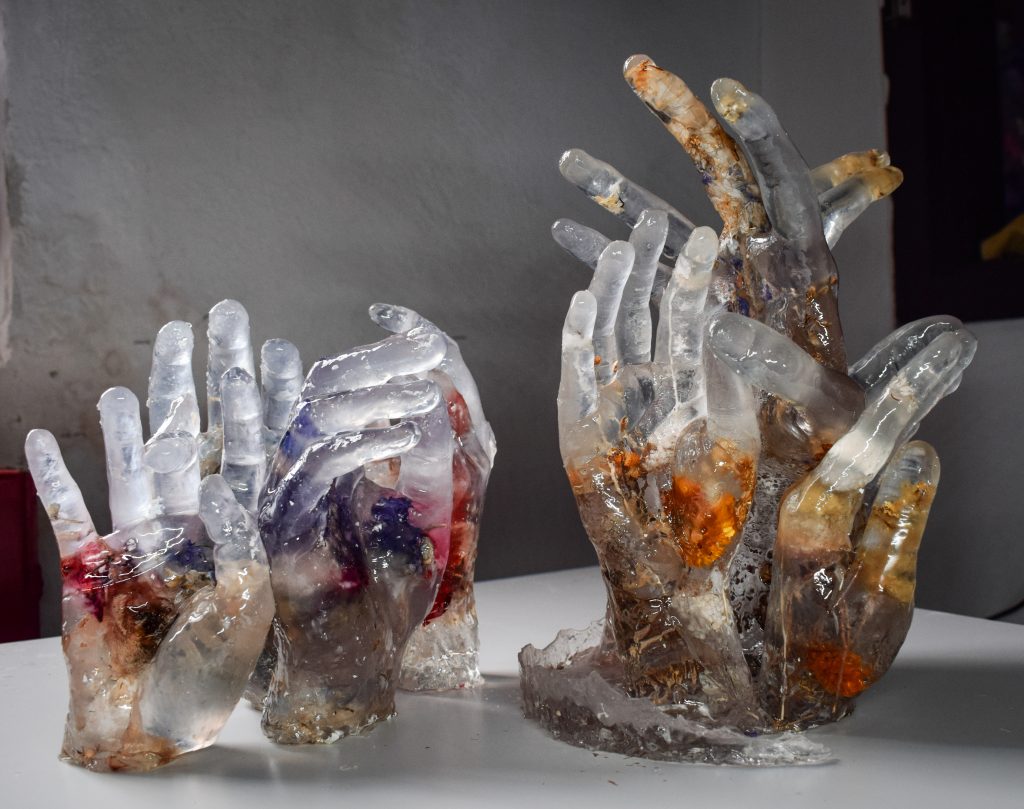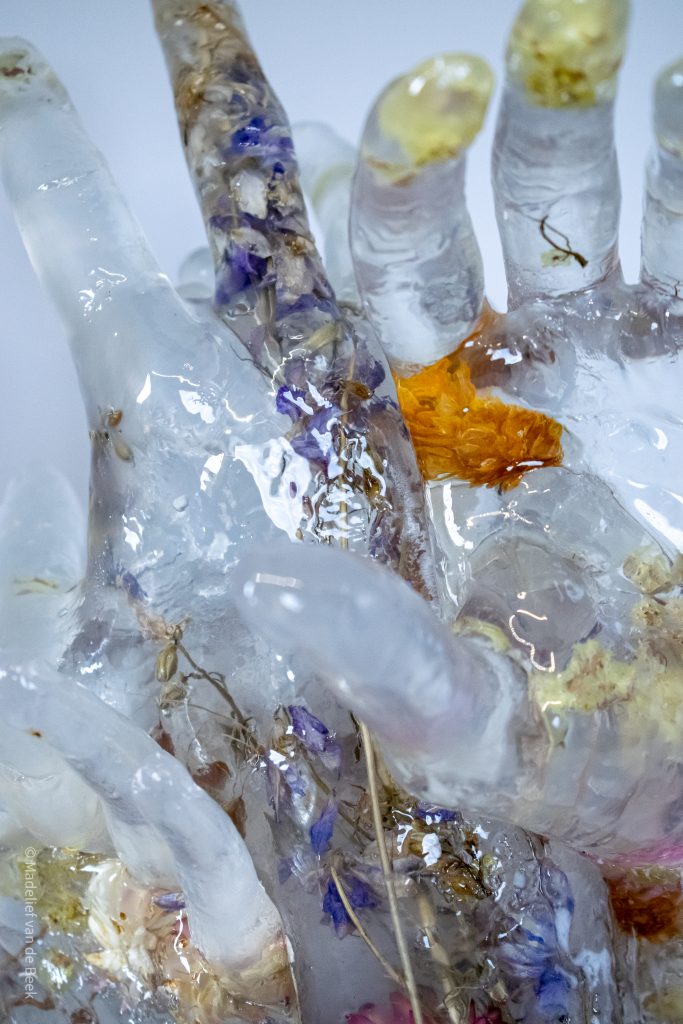 Death and loss is something I as an artist became accustomed to in 2019 when my mother was diagnosed with lung cancer in stage 3+. She wouldn't last the year but was still standing in 2022.
In honor of the flowers that will lose their petals and soon will be lost in the soil. Tomorrow we'll plant anew.